The State Journal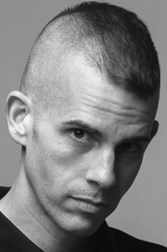 West Virginians are a unique collection of people. We aren't often perceived by the outside world as diverse. We've accepted many to become one of us from all parts of the globe and all walks of life.
We often seem to help one another pick up the slack and when we need to organize or help one another, you often never have to ask — that's just what we do. It's an infectious way of life that even helps us stick out when we're away from home.
Being a West Virginian is something you will always have and comes with a large number of mannerisms. These mannerisms stay with you no matter where you call home.
I'm proud of our state. I'm proud of our culture. I am proud of our history.
Most importantly, I'm proud of our people.
So, how do we give back to the place we call home? There's always going to be a need for volunteers here. Just like anywhere on this planet. We always seem to find ways we can help.
There are charitable groups all across West Virginia in need of volunteers, funds, donations and, did I mention volunteers?
The genesis of how my company helps West Virginia was born out of a genuine need for help — the kind of business we do. Often we would be asked to meet with charitable groups and be so compelled by the work they were doing in the community we wanted to volunteer our time to do so and give services away at no cost.
We love marketing and web development but we were met with a number of charitable groups and organizations that needed assistance with these services. There also had to be a number of groups none of us knew about. How could we reach them?
We forged the Frank Brown Community Partnership Program. Named after my grandfather, my company makes it easy for charitable organizations to apply for help with marketing, social media and web development. Organizations can apply online and tell us about their groups or programs. A group is selected every year and we donate our services to the group free of charge. The last two years of the program have been amazing.
We have been lucky enough to work with groups like the Children's Therapy Clinic and the Bob Burdette Center After School Program. These are amazing groups with amazing people, all of which are doing amazing work making a difference in our state.
If you know of a charitable organization or group needing this type of help, please tell them about our program.
The Frank Brown Community Partnership opens for applications Dec. 1, 2015 and concludes Dec. 31, 2015. We notify our selected group no later than Jan. 15, 2016. As long as you are an approved charitable organization and headquartered in the state of West Virginia, you are free to apply. Please visit our website at brickswithoutstraw.com and check out our "Community" section.
If you've ever wanted to change West Virginia for the better and help one another, step outside your door today. It all starts there. There are organizations that need volunteers. They will be glad to have you.
We all have talents. So, let's put these talents and ideas together and continue to move our state forward.
Jamie Summers-Brown is president and CEO of Bricks Without Straw.